Protecting against fraudulent certification claims
24-Oct-2023
---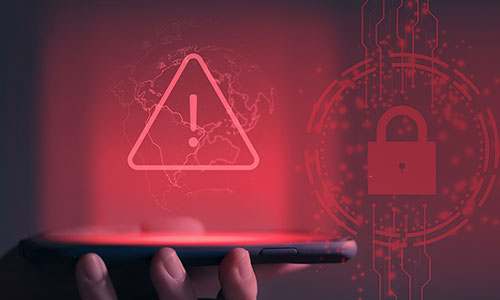 Through its certification schemes, ACRS provides traceability of product from manufacturer to end-user.
For reinforcing steel, covered by AS/NZS 4671 standard, ACRS certifies processors and mesh manufacturers who undertake the last manufacturing step before steel is purchased.
For welded beams and columns, covered by AS/NZS 3679.2 standard, ACRS provides traceability from the plate manufacturer to the beam manufacturer and then to the end buyer.
For other products that will go on to be fabricated, ACRS certifies suppliers to those fabricators via its Traceability scheme. This ensures that the product reaching the market is produced by an ACRS-certified mill.
Having a chain of certification from the mill of origin to the supplier into the end user market ensures that product fully meets the requirements of the applicable steel standards. Without that chain, non-conformity is always a risk. That's why many end users specify ACRS-certified product.
False certificates
Because of ACRS leading position as a certifier, we occasionally see suppliers provide not only fraudulent claims that steel is compliant to a standard, but also fraudulent claims that it is ACRS certified. Luckily, our complete traceability and digital databases of current certificates mean such claims can be easily checked. But steel users should be aware of these attempts.
For example, ACRS was recently asked to review a test certificate claiming to be from an ACRS-certified mill. The certificate was for material purchased from a third party, which meant no recognised traceability from the mill to the end user. This raised concerns for the purchaser, who rightly queried how it could be ACRS certified without traceability. The test certificate claimed to be from a mill that is ACRS certified, but upon investigating with the mill's collaboration the mill was not certified for that kind of product and there was no record of such product. The mill pointed out further issues with the supplied test certificate, which was a falsified one. As such, it's impossible to know what the chemistry and mechanical properties of the material were.
Always check with ACRS
Verifying that product is ACRS-certified is easier than ever. If the test certificate has a QR code, you can check directly in the ACRS Cloud app. For all certificates, you can still check our online database. Either way, make sure:
The certificate supplied is for the correct mill/producer, manufacturer, importer, processor, or distributor supplying the material
That supplier is a current ACRS certificate holder (check online or in-app)
The certificate is for the correct kind of product, and the supplier is ACRS-certified for that product
If you have any questions or concerns about certificates or product with ACRS markings, please get in touch.
Find out more about how to identify ACRS steel onsite >
---
Go Back