ACRS is the leading and most technically rigorous, internationally aligned steel certifier to Australian and New Zealand Standards.
We operate a two-stage steel certification scheme unique within Australia and New Zealand. Our independent, not-for-profit approach – accredited by and regularly audited by JAS-ANZ – gives users assurance of truly impartial, expert certification.
ACRS was created, and is supported, by peak local technical bodies
(such as Austroads, Engineers Australia, and SRIA – see ACRS members ). We provide steel specifiers, designers, and customers confidence in the sourcing of materials and the supply of finished steel delivered to the construction site – independent of the steel supplier.
How does
ACRS

work?

They conduct eight areas of review on the conformity of steel products to some of 19 applicable Standards ("Product Requirements"). The thorough requirements of our Scheme give confidence to end-users that the finished steel delivered to construction projects has been suitably assessed for conformity.

Our certification committee comprises members drawn from specifiers, designers, and consumer peak bodies. Committee decisions are made without insight or involvement from anyone outside of the committee.

ACRS offers certification to Australian Standards to any manufacturer or supplier without regard for commercial affiliation or geographic location.

ACRS offers four different steel certification schemes:

Product Scheme

Sustainability Scheme

Traceability Scheme

Quality Management Scheme
Why Choose ACRS?
Independent
The independence of ACRS' auditing process provides certainty of no commercial affiliation and that its certification of constructional steel is truly impartial.
Expert
ACRS prides itself on having auditors with in-depth experience and expertise across production, technical and quality requirements within the steel manufacturing industry and tertiary qualifications in metallurgy or engineering.
Non-profit
ACRS' not-for-profit, minimum-cost model means it provides better value for money than any commercial equivalent.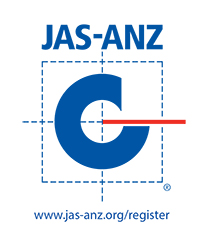 What is ACRS' accreditation?
ACRS meets Australian, New Zealand and International Accreditation Standards
The ACRS Product Certification Scheme is accredited by the Joint Accreditation System of Australia and New Zealand (JAS-ANZ) to ISO/IEC 17065.
JAS-ANZ is the government-appointed accreditation body for Australia and New Zealand, responsible for providing accreditation of conformity assessment bodies (CABs) in the fields of certification and inspection.
Accreditation by JAS-ANZ demonstrates the governance, independence, and conformance of the ACRS Scheme with internationally applicable operating procedures for product certification bodies.
ACRS is also accredited to the global standard for third-party product certification bodies, ISO/IEC 17065: 2012.
The ACRS ISO 9001 Scheme is accredited to ISO/IEC 17021-1:2015.
Get ACRS certified now
Still have questions? Check out our
FAQs

or get in touch
Address:
119 Willoughby Road Crows Nest Australia