November 2021 Newsletter
29-Oct-2021
---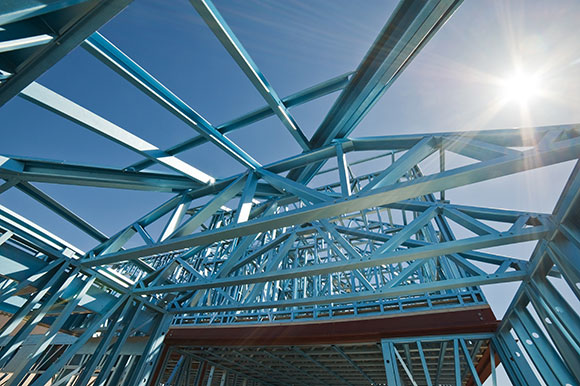 Despite recent lockdowns across Australia and New Zealand, ACRS has remained exceedingly busy over recent months with ongoing audits to ensure continued compliance. Issues like changes in the regional and global demand for construction steel, steel production and the changing needs of end users continue to present supply and quality issues.
Whilst you will likely be familiar with these issues, this newsletter may provide you with some additional perspectives and useful context from a point of view of an international independent steel certifier.
Sustainable Steel
It is with great pleasure that ACRS proudly announces its support and involvement with the Engineers Australia Climate Smart Engineering Conference. We are looking forward to the various forums on how engineers and industry as a whole can take leadership and educative roles in developing smart engineering to enable a more sustainable future.
While COVID and how we navigate our way out of lockdowns has been a global focus for some time, we are looking forward to refocusing on the pressing needs of sustainability. The UN Climate Change Conference (COP26) in Glasgow is expected to be a valuable catalyst for change and we eagerly await the outcomes. From a sustainable steel perspective ACRS will continue to place significant emphasis and focus on the independent validation of sustainable credentials and ensuring the specified quality is maintained.
We have been heartened by commitments and the focus of end users, specifiers and a number of construction companies across the Australian and the New Zealand markets in moving towards sustainable construction. Over the last few years, carbon footprints and sustainable issues have been a focus in Europe, these are now becoming a polarising issue in our region. We are increasingly seeing specifiers for large infrastructure projects, and the private construction sector, demanding construction steels which not only meet the quality requirements but have sustainable credentials and importantly evidence these are independently verified.
The ACRS/CARES Sustainable Construction Steel (SCS) Scheme has been developed and introduced to meet these requirements. Not only does it assess and rate the carbon footprint, but it also measures manufacturers and processors against several key UN Sustainable Development Goals (SDG's) providing an accurate independently verified measure of how a producer ranks across the industry, as well as distinguishing between manufacture type, enabling a better comparison.
As an internationally recognised independent scheme the ACRS Sustainable Construction Steel Certification scheme is about delivering certainty to industry. If you have not already had look at the scheme, I would recommend it is worth taking the time.
Steel supply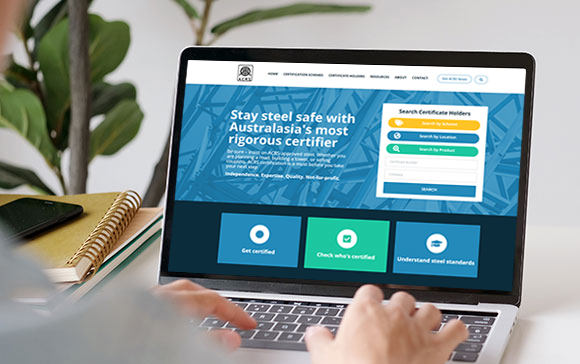 With the unprecedented global demand for construction steel, we have seen a rise in prices, uncertainty over supply, and a reduction in confidence in the timing of this supply. As a result, end users/builders have been forced to source steel from producers and suppliers they may not have used before in order to meet project deadlines and budgetary requirements. The result is an increased risk that the supply may be a non-conforming product due to reduced assessments of the suppliers/sources. We have noted significant imports of reinforcing and flat products along with welded and hot rolled section into the Australian and New Zealand markets from unknown sources.
On the upside, ACRS has seen an increase in producers seeking ACRS certification to demonstrate compliance to the standards, the industry is seeing the ACRS Mark as an assurance of quality, thereby lessening risk of supply from unknown sources.
Not knowing the source of a material should always raise questions to anyone procuring or installing a product as to its compliance with Australian/New Zealand standards. For these reasons, we strongly recommend specifying ACRS certified products as a pathway to ensure the steel quality and conformance is met.
Through the specification and use of ACRS steel you are requesting a prequalified steel, a product that has already been (and continues to be) assessed and clearly demonstrates compliance with the relevant standards. ACRS certification conducts the reviews and audits that need to be carried out to demonstrate the compliance of the product prior to it arriving on site.
To ensure compliance we recommend three steps in your procurement and receipt of steels:
Specify ACRS certified steel. While the source material is critical, material properties may change during processing. It is therefore vital to ensure that certified ACRS processors are also specified. This way you have clearly outlined your requirements for a quality product that meets the relevant standards and that has full traceability from the outset.
Confirm at the time of order, that the supplier/processor of the steel are ACRS certified (all supplier/processors are listed on the ACRS website. This ensures the product requirements that have been specified have been clearly passed on to suppliers. This has the added advantage of minimising any onsite delays as the source of supply and compliance is known.
At time of delivery, check for ACRS product labelling. A simple cross check of marking as detailed on ACRS certificates against the labels, provides certainty the material has not been substituted. Do not accept unlabelled product or product from unknown sources.
When our ACRS certificate holders obtain the ACRS Mark, they have demonstrated they have been through, and are committed to ongoing rigorous audit processes, carried out by our independent experts. In specifying ACRS certified steel you have the assurance the product delivered meets the requirements of the appropriate standard.
New Website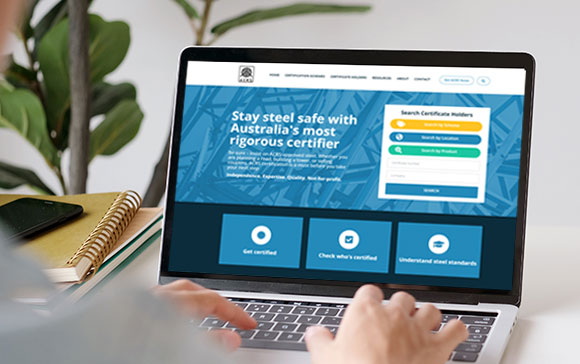 I am pleased to announce ACRS has recently launched a new web site. This fresh new site will enable users to quickly search and find what they are seeking. Its multi-layered system quickly supports those wanting product and manufacturer information or more detail.
Early feedback has been positive with several procurers reporting they enjoy the search function as they seek certified supply. In the coming months we will develop tools to assist specifiers and end users in ensuring they are achieving quality outcomes.
Please take this as an invitation to have a look if you haven't already.
Please keep safe and well, and importantly if you have any questions around steel certification please don't hesitate in contacting me.
Andrew Wheeler
Acting Executive Director, ACRS
For further information, or for any enquires please contact ACRS at info@steelcertification.com or phone +61 (0)2 9965 7216
---
Go Back