ACRS response to IBQC's discussion paper on Building Product Performance
10-Aug-2022
---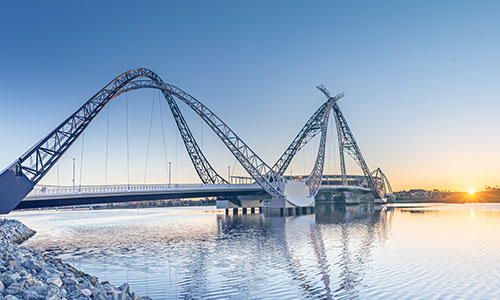 International Building Quality Centre (IBCQ)[1] recently published its Building Product Performance Paper. This paper is the first of a two-paper series which raises current issues with the performance of building products. It will be followed by a second identifying solutions.
ACRS supports continual improvement in respect to product assurance, particularly in relation to the availability of correct and verifiable product information being made available to all in the building chain. Increasing the robustness and accountability in this area can only improve and add to advancement in respect of building productivity and building durability. ACRS welcomes the paper as another important examination of the problems and challenges in ensuring that products used in the construction or refurbishment of buildings are properly regulated to ensure that they conform to valid and relevant standards.
IBCQ identified 10 problems
The paper, which we believe accurately details areas where current systems fall short of achieving this goal, will assist in encouraging the construction industry to continue working towards best practice regulatory principles for building product performance. In addition to the issues identified by the paper, ACRS responded to IBQC highlighting additional concerns plaguing the ANZ market, to be considered in Paper 2.
IBCQ's Paper 1, which can be downloaded in full here, identifies ten major issues, namely:
1. Volume and source of construction products
2. A culture of lax compliance by some in the manufacturing and supply industry
3. The development of standards and codes
4. Accreditation process, competent conformity assessment bodies and robust conformity assessment schemes
5. Product substitution
6. Product installation issues
7. The role and competency of specifier, designers and approval officers
8. Regulatory oversight
9. Inadequate quality assurance during construction
10. Lack of service and maintenance post construction
Given ACRS' recognised expertise in product certification both within Australia and globally, we are well placed to offer insights on product compliance, particularly as we are not affiliated to any commercial organisation and operate on a not-for-profit basis that contributes to the ongoing development and competencies in the product assurance area.
Other issues in ANZ markets – and possible solutions
Therefore, in addition to the issues already identified by the Paper, ACRS has raised the following issues we consider to be present in the Australian and New Zealand markets:
Product substitution with non-compliant materials and distribution 'shandying' (mixing of compliant and non-compliant materials).
Fraudulent labelling, and more frequently the rebranding of imported products resulting in deliberate misrepresentation.
Lack of uptake by industries to engage in product traceability, citing perceived cost pressures, and an ability to manage stock, as justification for avoidance. Whilst this might have been a reasonable excuse a decade ago, claims such as these are now invalid with the modern technologies and information sharing capabilities.
Examples of what may represent best practice and practical solutions to address these issues include:
Mandatory minimum levels of production information
ACRS endorses mandatory minimum level of information requirements for all building materials/products and not just for products intended for higher risk applications. With products in the building industry frequently being used for purposes they are not expressly designed for, be it intentionally or through user error, a mandatory minimum level of information requirements for all building materials would contribute to limiting such practices.
To enable adoption of such a system across the building supply chain, ACRS would support additional enforcement in connection with misleading product information and non-conforming product supply. The current compliance and enforcement regime lacks robustness and suffers from inefficiencies, thereby adding unnecessary complications and costs to particular sectors of the building chain who should be able to source information with ease.
Independent certification bodies
As certification currently stands, it is done by bodies that offer widely different levels of product assessment scope and rigour. There remain significant risks created by allowing non-independent and non-expert certifiers, and commercial and less expert certifiers, to certify critical materials and components to lower standards then truly independent, highly expert and specialised certifiers are able to.
This could be rectified through industry wide emphasis on independent, comprehensive and technically rigorous product certification schemes (on a per materials or per product basis). Whilst it is important to ensure an open, commercial market in certification provision, schemes that operate outside a commercial umbrella and operate on a not-for-profit basis are better placed to provide assurances for the public good.
Improved product labelling and traceability
ACRS is concerned that some labelled schemes do not provide full disclosure in respect of their certification pathway. Indeed, there are numerous examples of materials/products not being adequately and independently verified. ACRS frequently sees instances where products are certified as compliant to a specific standard, yet lack the necessary verification as required by the standard.
Product labelling and traceability are critical in assuring that quality standards are met and maintained. A rigorous product assurance scheme requires an effective traceability scheme from manufacture and through all steps of processing, such as the FSC for timbers, or the ACRS schemes for steels. Such labelling and traceability provide end-users with confidence the products delivered have systems in place to ensure that they meet the specification.
Accelerated adoption of digital technologies to enhance building product traceability
The use of increasingly sophisticated digital technology to enhance conformance and traceability is now a significant component of high-end specialist certification in combatting fraudulent documentation.
ACRS sees this aspect as key in limiting fraudulent claims and continually looks to advance its use of these types of technologies to ensure ongoing compliance and traceability of certified products.
Improved research, surveillance and information sharing across the product assurance system
Improved research, surveillance and information sharing across product systems and certification schemes would be advantageous in improving consistent product quality. Information sharing platforms such as CROSS Australia where issues/problems within the wider quality and product manufacturing system can be raised generically, yet anonymously, would allow continued improvement if there is industry take up and relevance.
The building industry lacks the transparency and rigour of product recall environments such as the motor and aircraft industries. ACRS advocates for a system that promotes transparency and a higher level of commitment from manufacturers and suppliers. An important aspect of such a system is ongoing education of all those involved in the design and installation areas.
Benefits of better solutions
While ACRS has no specific information regarding the impact of compliance costs against current costs, anecdotal evidence suggests that there are considerable savings in achieving the right solution, as opposed to rectification costs when issues with installed products have been identified.
Identification of compliance issues during the build can be recovered from the specifiers and the builders. However, should issues eventuate outside building warranty periods, building owners can be left with substantial costs. The ability for building owners to recover these costs, which are often high, has been shown to be extremely limited, whereas with correct product selection and installation of materials, the differential cost would have been low.
---
Go Back