ACRS - Product Scheme Flowcharts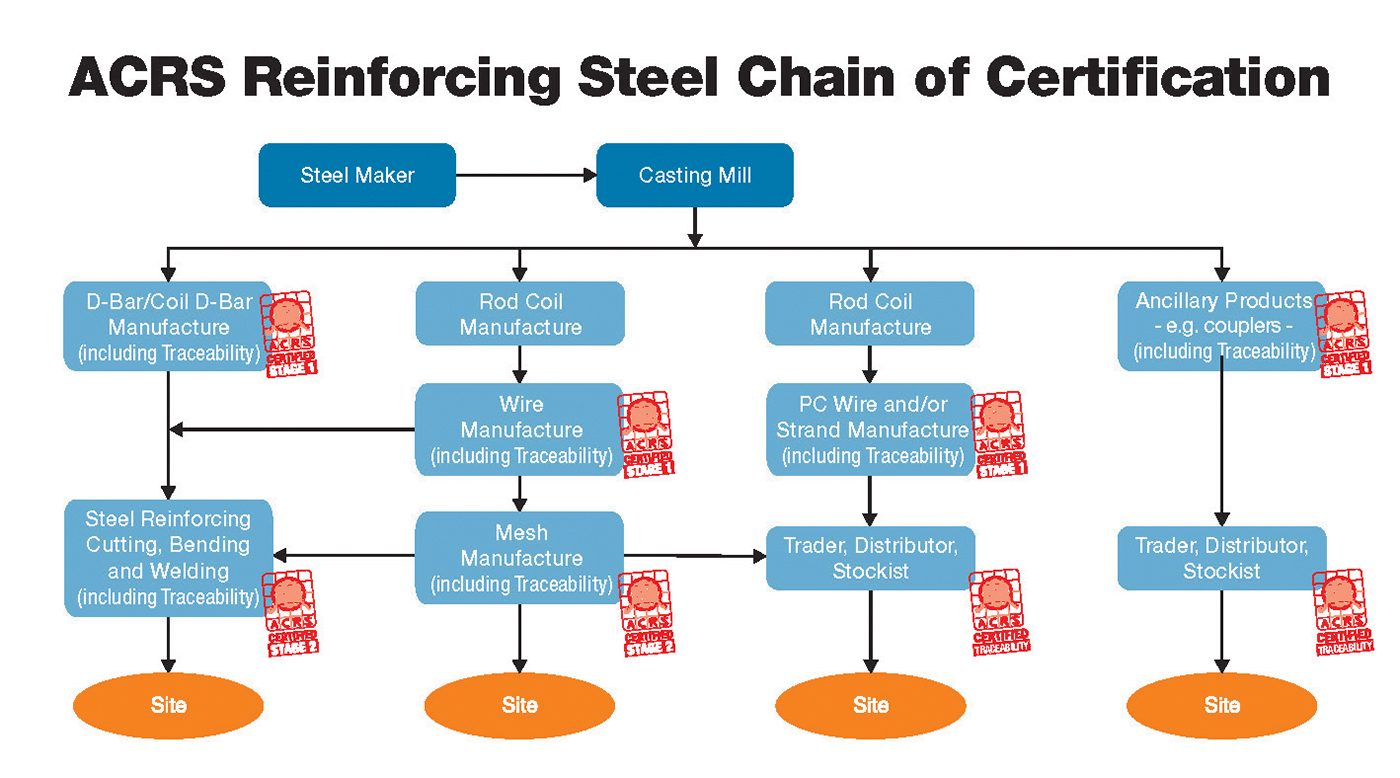 For reinforcing steel , ACRS certifies BOTH the steel mill that manufactures the steel AND the steel reinforcement processsor and mesh supplier. Verification of the outputs of both these supply streams is essential for any steel reinforcing materials claiming to conform with the Standards.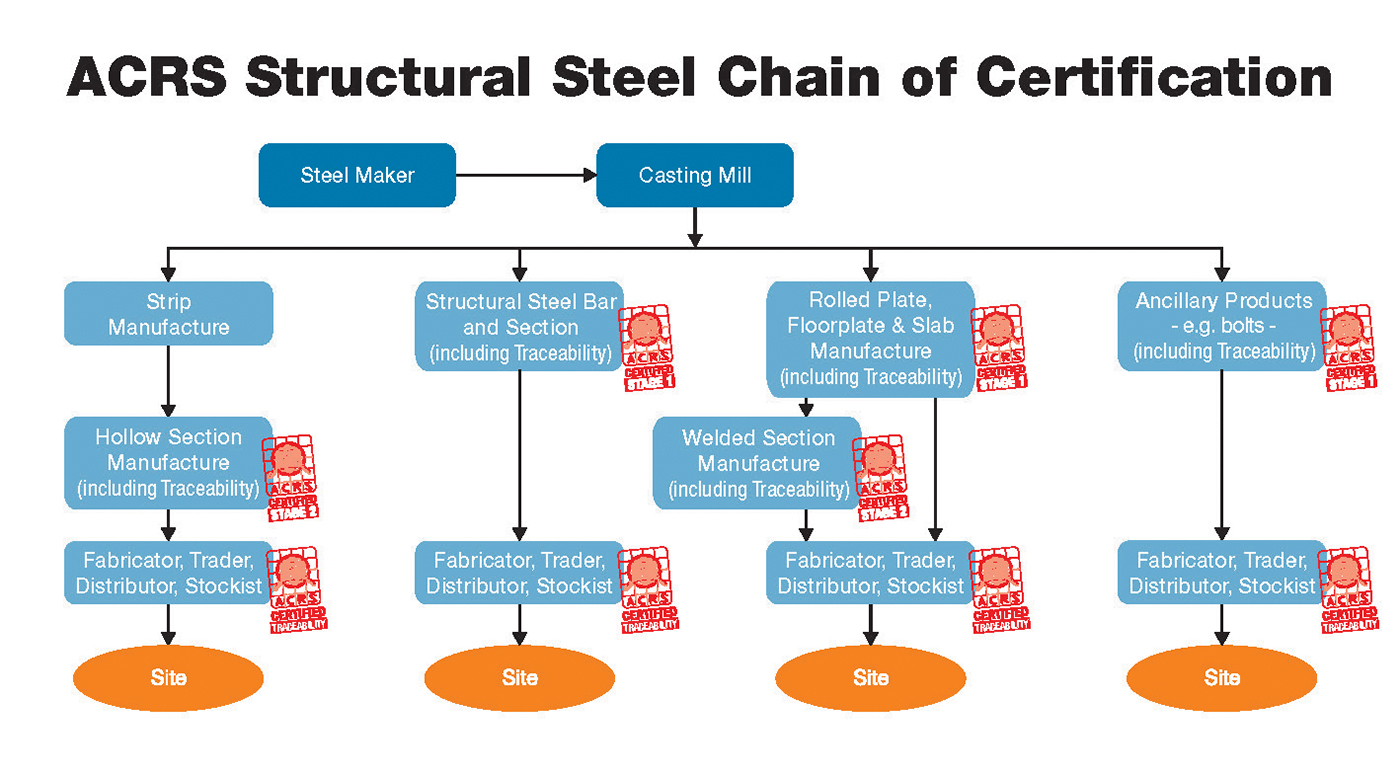 For structural steels ACRS Certifies the steel mill of manufacture, who must actively demonstrate traceability of their supply to the steel distributor. ACRS is working with Steel Certification Australia to develop "end to end" certification from mill to site that will provide confidence in fabricated structural steels from the purchase of verified steel form ACRS certified mills right through to delivery of the finished fabricated steel to the project site
About ACRS
The Australasian Certification Authority for Reinforcing and Structural Steels ("ACRS") owns and administers three consumer-oriented, independent, expert, not-for-profit, third-party steel certification schemes: Product Conformity, Product Traceability, and Quality Systems.
Our Contacts
Suite 118, 133 Alexander St
Crows Nest NSW Australia
+61 2 9965 7216
Email:
info@steelcertification.com
Post: PO Box 1369 CROWS NEST NSW 1585 AUSTRALIA
ACRS Member Companies
ACRS member companies support and represent a balanced range of interests, including government, specifiers, builders certifiers and suppliers. ACRS members endorse ACRS certification though their organisations and practice.